DOWNLOAD MOBILE DIALERS - INTERNATIONAL: OPERATOR CODE 20160
CALL US TOLL FREE AT: 1-888-833-2459 X801 OR FAX US AT 1-888-846-4416
ZELLO VS NEXTEL MCZEAL VS. SPRINT NEXTEL
DOWNLOAD WALKIE TALKIE SOFTWARE DOWNLOAD MOBILE DIALERS
INTERNATIONAL MOBILE DIALERS INTERNATIONAL WALKIE TALKIE fring Walkie Talkie
Bria iphone ooVoo Android ooVoo iphone Skype PUSH TO TALK - WALKIE TALKIE
PUSH TO TALK CLOULD WI-FI ROUTER MANAGEMENT WI-FI HOT SPOT SYSTEMS ONLINE MEETING
CALLING CARD ACCESS NUMBERS ONLINE MEETING ACCESS OUR SWITCH AT (917) 398-0033
Virtual PBX Login Matrix Login iphone NetDial (FREE) MOBILE DIALERS Android Mobile Client (CSIPSimple) Bria iphone Bria Ipad Contact Us
Video Conference with Al McZeal AOL Ticket System Contact Us
DOWNLOAD PHONE SYSTEM CHEATSHEET
MOBILE VOIP

LOCAL PBX NUMBERS SEARCH USERS

INTERNATIONAL-WALKIE-TALKIE(TM) is recognized as a leading global supplier of IP-based communications services. In particular, we are dedicated to providing a range of innovative origination products, including Direct Inward Dialing (DID) access solutions on a world-wide basis. International rates are the same for phone forwarding, callback and outbound SIP service. Please note that many rates have two zeroes after the decimal mark - they are less 1 ¢, for example, $0.0027. To take advantage of International-Walkie-Talkie DID Logic features and services, a minimum of 1 DID in the account is required (DID start at only $1/month)
ONLINE MEETING WITH AL MCZEAL Operator Code: 20160 DOWNLOAD MOBILE DIALERS

pushtotalkworldwide.com
Push To Talk Services - Zellow Walkie Talkie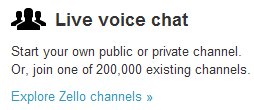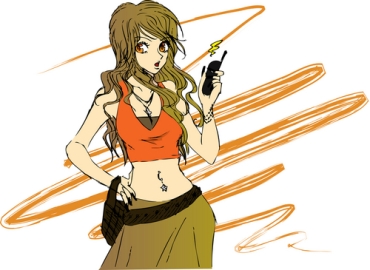 Instant talk.
For iPhone, Android, BlackBerry and PC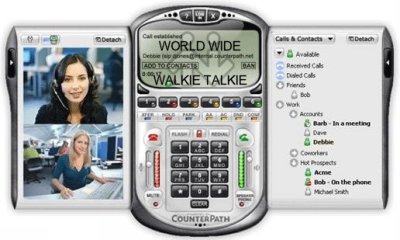 INTERNATIONAL WALKIE TALKIE SERVICES


LEARN MORE - SELL YOUR CALLING CARDS
Online Fax Service - SEND & RECEIVE FAXES WORLDWIDE
Every International-Walkie-Talkie Virtual PBX system includes built-in online fax, or internet fax, service, which allows you to SEND and RECEIVE faxes. Online fax service with our Virtual PBX works for both inbound and outbound faxing. This means you can have all the benefits of faxing without buying a fax machine, and without buying an extra fax line. You don't even need an additional phone number. Even better, our internet fax service is FREE for normal business usage. Many internet fax products cost $25 to $50 every month, but yours is included at no cost with your International Walkie Virtual PBX service. You can send 100 fax pages every month at NO CHARGE. If you need more, it's just 5.9 cents per page. Inbound faxes use plan minutes.
INTERNATIONAL WALKIE TALKIE SERVICES
Our IP-based communication and VoIP services consist of wide variety of Global Calling products and services including Internet Faxing, Calling Card Services, Web Based and SIP PBX Systems, VoIP Mobile Dialers for most smart phones, Push To Talk services, and software for mobile phones, SIP trunking services, SIP Termination Services, Local Access Phone Numbers, and International DID Phone numbers which can be used anywhere in the world.
THE GLOBAL PBX SYSTEM BY AL MCZEAL

Al McZeal's Control Panel

Virtual PBX Login VoIP Matrix Login Contact Us
ACCESS OUR INTERNATIONAL SWITCH AT (917) 398-0033
GLOBAL VIRTUAL PBX BY INTERNATIONAL-WALKIE-TALKIE
VIRTUAL PBX BY AL MCZEAL - A GLOBAL PBX SYSTEM - GET A BUSINESS PHONE NUMBER, FAX, VOICE MAIL ANYWHERE IN THE WORLD


ACCESS OUR INTERNATIONAL SWITCH AT (917) 398-0033
LOCAL PBX NUMBERS SEARCH USERS
Toll Free: 1-888-833-2459 New York Office: 917-398-0033 Long Beach, Ca Office: 562-4534502 Paris France: 33-1819704 Rome Italy -0694800014 Shenchen China 86-755-33048173 Lagos Nigeria: 234-12558901 Washington, DC 202-640-6159 Viet Nam: 84-617305478 New York Office: (212) 901-5294 Geneva Switzerland +41-223019815 London (UK) +442081669717
Hong Kong +85-231-754293 Taepi Tawian 886-9-73054072; Rio de (brazil) 552130056506+ Dominican Republic 1-829-2353134
VirtualPBX is a trademark of Virtual PBX.com Inc. International Walkie Talkie is a trademark of Al McZeal; World Wide Walkie Talkie is a trademark of Al McZeal and Computer Science Central, Inc.