XBMC application with VOD plugin
XBMC is a popular application for watching videos and playing music, both from offline and online sources. Its interface is designed for TV screens with focus on easy navigation using remote controls. The application can run on wide selection of net top devices like DLink Dbox, Zotac and others. Also it works on Windows 7, XP and VISTA.
Our implementation of the XBMC comes with embedded SIP client which is responsible for establishing connection with the Videoswitch and decrypting the content.
The XMBC extension for Videoswitch is also offered as a plugin for other distributions of this application.
The XBMC application supports live streaming over secure RTP with trick play functionality.
Users, after logging in, can browsethe movies catalogue and place orders.
We offer the XBMC plugin which is addressed to users with existing XBMC installations. The plugin can be easily installed directly from the XBMC level from the plugins repository.
The other option is the custom made XBMC version which is to be downloaded and installed on user's device or a PC. It supports both Windows and Linux operating systems. The custom made version does not require any additional configuration by the user. Also the look of the interface can be branded for particular vod provider.
One of the most popular version of the XBMC is the Boxee which in cooperation with DLink offers the Boxee box – a set top box type of device supporting HD streaming and many other interesting features. More info about the device can be found here.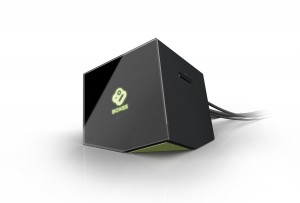 Roku player channel
Roku player is an extremely popular set top box offering HD quality for online streaming. Thanks to our support for Roku channels you can now reach its huge audience. Beside the excellent quality the player is offered at very attractive prices starting from around $70 and can be purchased from Amazon and other online stores.
Our VOD platform delivers ready to use scripts for publishing Roku channels which enable Roku users to enjoy your content. There are two methods of delivering the channels to users. One is by the use of private channels which require you to send to a user a PIN which represents your channel. After entering this PIN in the Roku interface your channel will be added to the user's Roku account and ready to be used. Users can browse the catalogue, order movies and watch them.
Other method is publishing the channel on the Roku Channel Store which requires permission from the Roku. Once the channel is approved it will appear in the official Channel Store and become visible to all the Roku users. This method has a tremendous marketing impact.